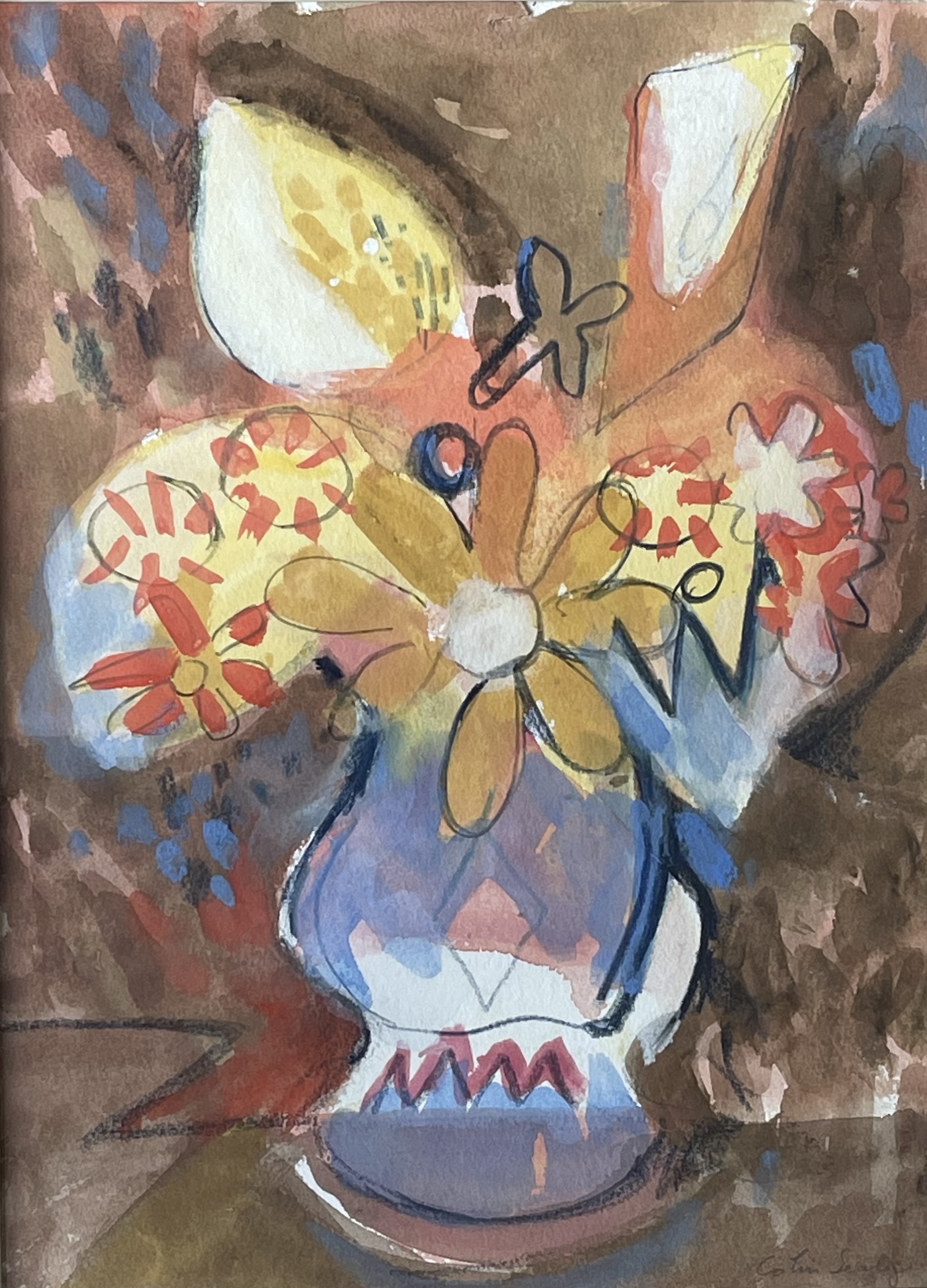 signed
watercolour and gouache
37 by 27 cm.; 14 ½ by 10 ½ in.
£1,250 plus 4% ARR
Colin Sealy (1891-1964)
Colin Sealy studied at Royal Academy Schools 1918-1921. He taught at Camberwell School of Art from 1924. He was a member of Seven and Five Society (a group of seven painters and five sculptors created in 1919 and based in London) with Nicholson, Moore and Hepworth. Moved to Chelsea in 1940's. They staged the first exhibition of entirely abstract works in Britain.