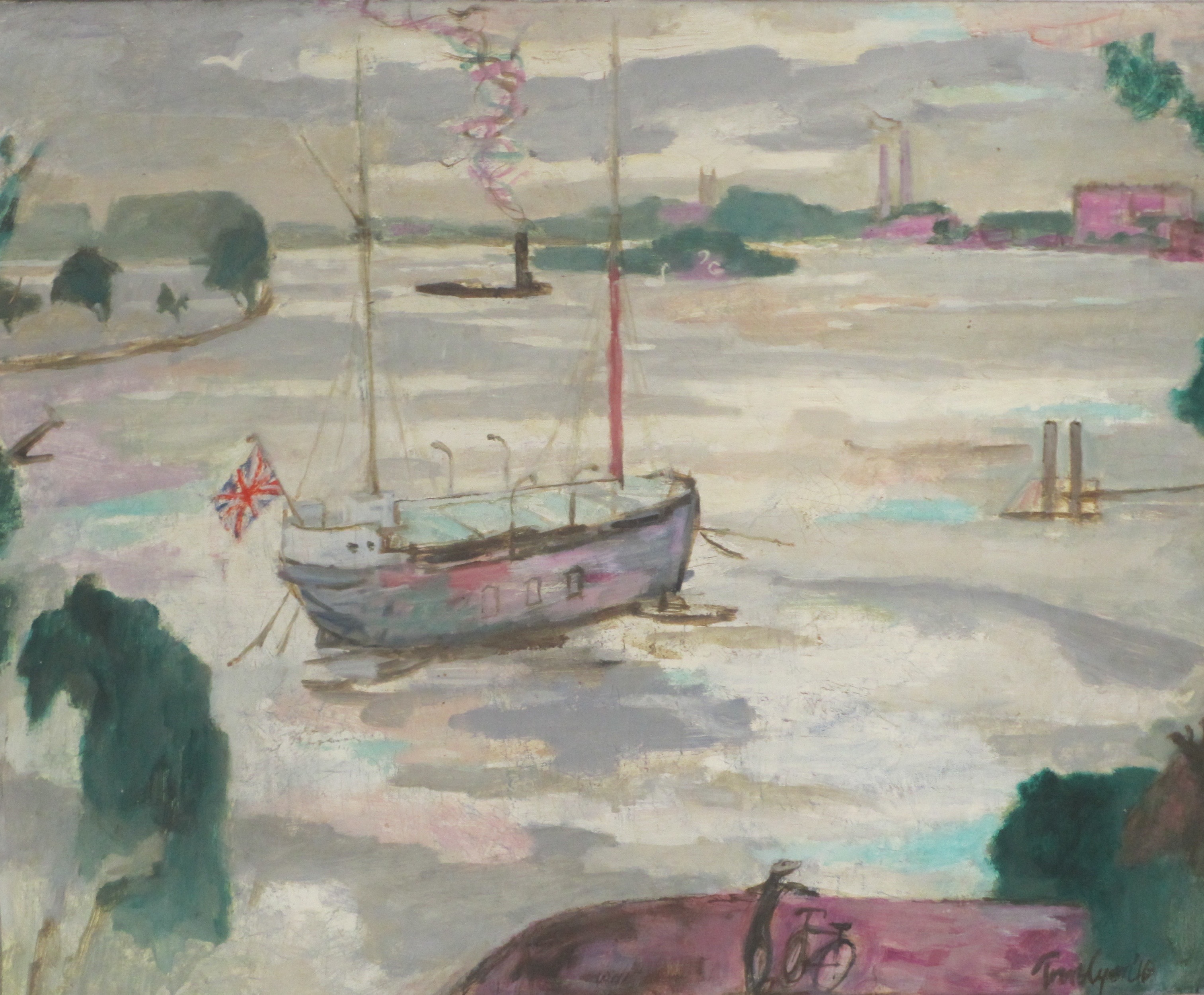 signed and dated '46
oil on canvas
50.5 by 61 cm.; 20 by 24 in.
Provenance: Gimpel Fils Ltd, London
In 1913 HMS Stork was anchored in the river upstream of Hammersmith Bridge to serve as a training ship for boys interested in a Naval career. After squeezing under Hammersmith Bridge it soon became a landmark and it remained there, gently moving until 1950.